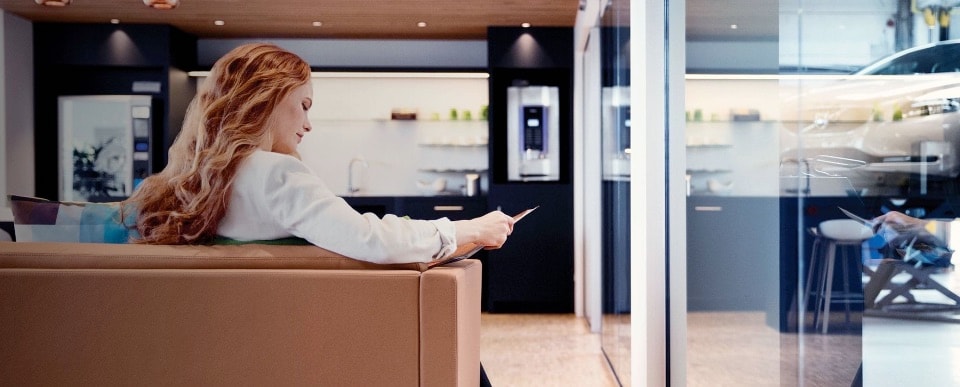 Deciding between leasing and financing your car can be a confusing process. The specialists at 128 Volvo have done the research about leasing and financing for you. Below you will find both the advantages and disadvantages of each payment method to help you make an informed decision. Continue reading to learn more, and we encourage you to check out our inventory of new and pre-owned vehicles to find the right fit for your lifestyle.
If you have any questions, give us a call at (877) 462-2050, or contact our finance center.
Leasing Advantages
Leasing your car, truck, or SUV is a great option for drivers who prefer the newest vehicle available. With a lease deal, you can get a new car every few years, and the it will typically be under warranty for unexpected repairs. When you lease a car, you are only paying what the vehicle is worth during the time you are using it, which is why monthly payments can be lower. 
Leasing Disadvantages
There is a strict limit on the number of miles you can drive, and exceeding the limit can be costly. It is a good idea to estimate the amount of miles you drive each year before deciding if leasing is the right option for you. Exceptional wear and tear on the vehicle at the end of the lease can also result in additional fees. It is important to keep your vehicle is excellent condition during the term of your lease.
Buying Advantages
If you are interested it keeping your vehicle for a long time, with zero mileage limits, financing is a great option for you. If you have a significant commute or enjoy weekend road trips, we suggest a financing. When you finance your car, there are no penalties for wear and tear, and since you own your vehicle you can customize it however you'd like. Apply for financing from the convenience of your home using our online finance application. You may also want to check out our finance specials.
Buying Disadvantages
When you buy a car, you are subject to market fluctuations when it is time to sell or trade it in. You may also be required to pay a sizable down payment, which can be tough for someone who needs a vehicle quickly due to circumstances that require immediate replacement.
Why Buy or Lease at 128 Volvo near Boston, MA
When it comes to buying and leasing, there is no one-size-fits-all answer. The best choice is one that fits your budget, needs, and lifestyle. 128 Volvo offers both car leasing and car financing deals, as well as an online finance application to make the process easier. Our dedicated team members work hard to deliver excellent customer service. Come on in to our dealership in Wakefield, MA, using our map.