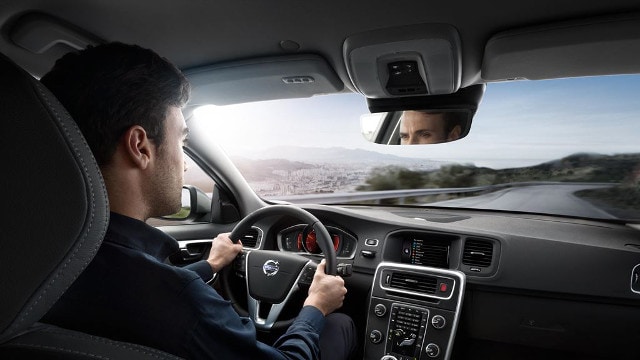 It's important to stay connected to your life everywhere you go. The Volvo Sensus Connect system enables drivers to stay connected with an intelligent, intuitive system designed to enable communication, provide information, and deliver the entertainment options to make your daily drive as linked in as you need it to be.
Sensus Connect Connectivity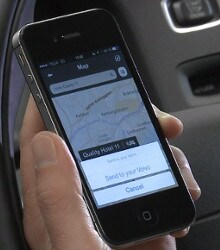 Combining built-in USB and AUX connections, along with BluetoothⓇ and WiFi for streaming and downloading, the Sensus Connect system from Volvo provides unparalleled functionality for almost every device drivers would want to use.
The WiFi hotspot actually features range that extends beyond your vehicle to provide an Internet connection wherever your Volvo takes you. With smartphone tethering through the BluetoothⓇ connection, your center console has the ability to receive and read text messages. Also, hands-free calling and media streaming through the in-car audio system are enabled through Sensus Connect with the BluetoothⓇ connection.
Sensus Connect Navigation Capability
Volvo Sensus Navigation put detailed information at your fingertips, along with the route that makes the most sense. The navigation system included with Sensus Connect also allows drivers to check reviews through Yelp, search for nearby business and restaurants, check the weather, and even plan your journey on a connected device and send it directly to the Sensus Connect system.
Volvo Advanced Sound System
A contemporary sedan, wagon, or SUV requires an equally modern soundtrack. Every new Volvo features a suite of audio apps to deliver sound through one of our exceptional high-end sound systems. Drivers can connect to PandoraⓇ, StitcherⓇ, and TuneInⓇ to put live news, talk radio, or music at your fingertips.
In addition to the unique audio apps included with Volvo Sensus Connect, every driver is given a six-month subscription to SiriusXMⓇ satellite radio. Find the station that suits your mood and listen to it in crystal clear HD radio with SiriusXM.
Available Volvo Models
Volvo Sensus Connect is available in every 2016 and 2017 sedan, wagon, and SUV (except the XC90) at our dealership near Boston. Take a look at our current new Volvo inventory to get a better idea about pricing and trim packages, but know that you'll have access to every aspect of the Sensus Connect system when you choose a new Volvo vehicle.
Do you have questions about the Volvo Sensus Connect system? Whether you have questions about the navigation or audio features, the product specialists at 128 Volvo near Boston can help. Get in touch with us through our online contact form or by phone at (877) 462-2050 to have your questions answered.