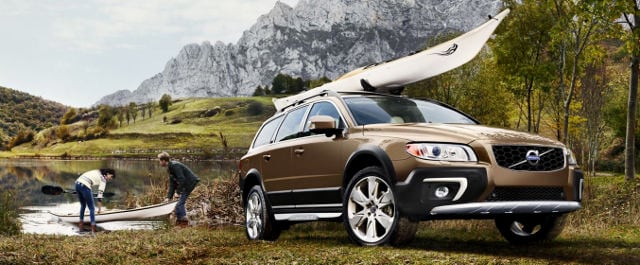 Where can drivers in the greater Boston area find Volvo Cross Country and wagon models? 128 Volvo is the ideal location to find the latest Cross Country and wagon models from the Swedish manufacturer. Located down the street from Lake Quannapowitt of the Yankee Division highway, our dealership has over 20 new Cross Country models and wagons for drivers to consider.
After reading through our overview of Volvo models, peruse our current online cross country and wagon inventory to get more information on trim levels and pricing.
Why Volvo Cross Country & Wagons

Why should drivers in the Boston area choose Volvo? Volvo is one of the few brands that still produces both. Any driver looking for a stable family vehicle that offers the capability of an SUV, but handles like a sedan have to consider the Volvo lineup of wagons and cross country models.
In addition to the uniqueness Volvo Cross Country and wagon models offer, there are several other benefits to choosing Volvo that drivers from in and around the Boston area need to consider.    
Volvo Drive-E powertrains combine fuel efficiency and low emissions of a four-cylinder engine with the performance of a six or eight-cylinder engine.
Volvo's IntelliSafe technologies offer adaptive response and advanced protection above and beyond what most European manufacturers offer.
Volvo Sensus in-car connectivity system to enhance your journey with technology that keeps you in touch with the world outside your vehicle. High definition screens with steering wheel and voice controls give unfettered access to your smart phone and streaming media.
Volvo Cross Country & Wagon Models
Volvo offers a lineup of four unique models, each with multiple trim packages and engine options available. Whether you need a capable luxury wagon with over 72.1 cu. ft. of cargo space like the Volvo XC70 or a vehicle at home on any road like the Volvo V60 Cross Country, our dealership has the wagon and cross country vehicles ideal for a business-first or family-minded driver.
Contact 128 Volvo Today!
Do you still have questions about the current lineup of Volvo Cross Country or wagon models available in the Boston area? Contact the team of product specialists at our Volvo dealership through our website or by phone at (877) 462-2050 to learn more.